Eco-friendly Fundraising Campaign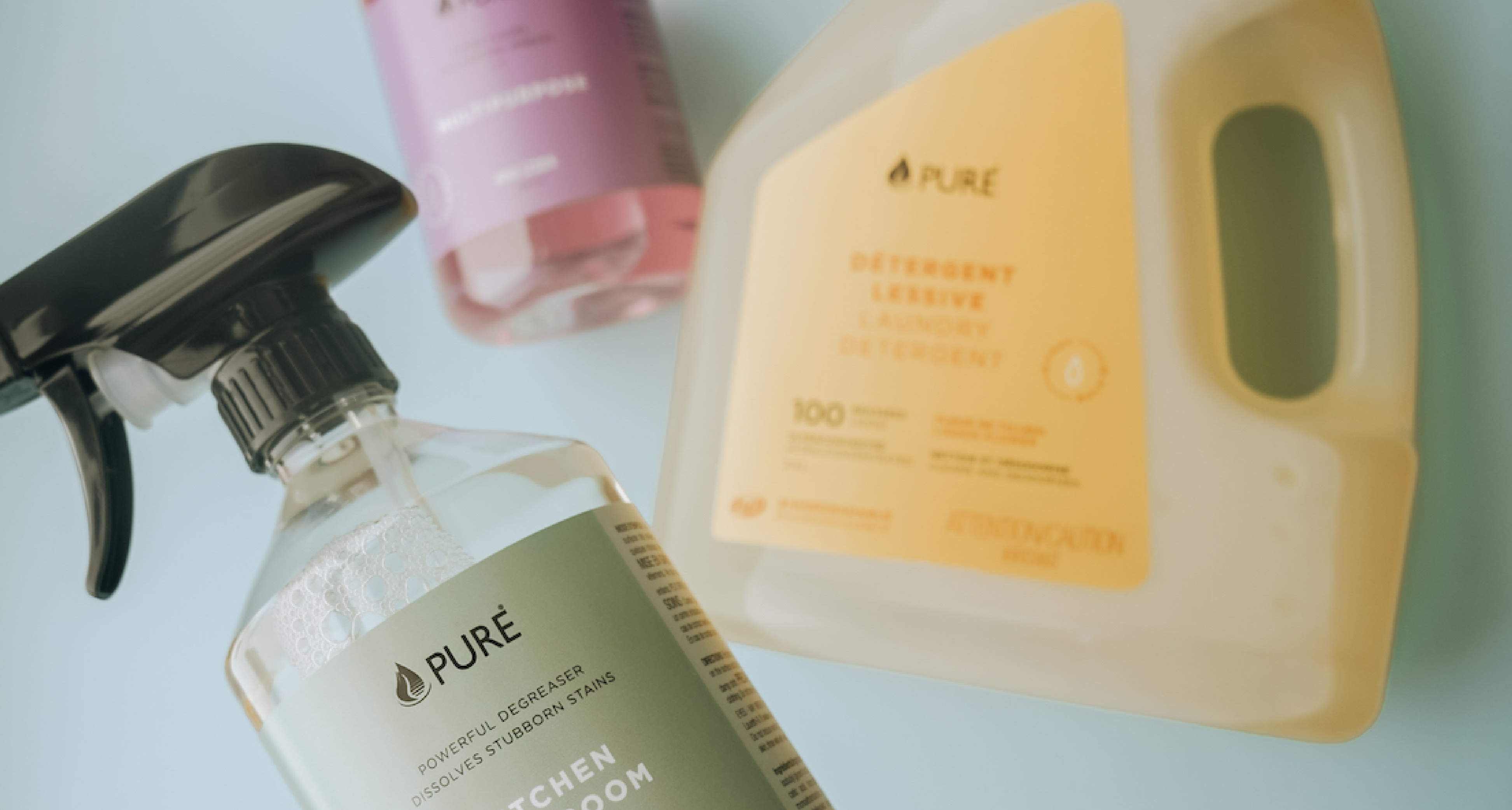 Fundraising campaigns modernized!
You are a member of an organization, a sports team or a school group and you are looking for the best way to raise funds for your project or team?
Doing an ecological fundraising campaign with Pure means encouraging your loved ones to buy locally and reduce their plastic consumption. It means offering products that are truly efficient but also good for the planet and for health.
All of this while raising money for the cause that is close to your heart!
We offer 2 options for fundraising campaigns. All products sold are then offered in bulk across Canada.
Option #1 – COOLECTO PLATFORM
Definitely the easiest and fastest option that can be managed in a few clicks thanks to the Coolecto platform specially designed for fundraising campaigns.
The profit varies as you can choose to offer the encouragers to partially cover the Coolecto fees or assume the 5% of the cost of the platform entirely.
In just a few minutes, the organization enters the general information on the Coolecto site (technical support available at all times if necessary).




Participants simply send the link that leads directly to Pure products to their entourage who make their purchases online (automatic communications and reminders are suggested by the platform).




At the end of the campaign, a detailed report from Coolecto is sent directly to PURE.

After the campaign, an invoice is provided and the organization is able to claim sales taxes, for even more profits for the cause.

The boxes are divided by participant so all you have to do is redistribute.




2 weeks delay for delivery. You get free transportation with a minimum of $1,000 of products sold by the organization. Exceptions may apply for more remote areas.
Option #2 - PROMO CODE ON www.purebio.net
With this option, the process is once again done electronically, but this time from our own website where all of our products can be found, including other brands and accessories.
The organization will be assigned a promotional code.

Participants share the promotional code with members of their entourage so that they can place their own order on our website.

As with each order placed on our website, the customer receives an email to find the Pure refill station closest to him. A Pure bottle for life.

At the end of the campaign, the organization will benefit from an advantageous percentage of net sales from the promotional code (a global amount to the organization, not per participant).

No inventory to manage! Shipping terms of the website applies to the orders.
Do not hesitate to contact us if you would like to do an ecological fundraising campaign or if you have any other questions at info@totalfabrication.ca.